MAN crane trucks
A crane truck or car crane is a truck on which a crane / telescopic mast is mounted. This mast is usually equipped with a column, a boom with an extension part. To increase the possibilities even a (fly) jib can be mounted. Crane trucks are often used for loading and unloading work in construction. At TopTrucks you will find a wide range of trucks with a crane that are for sale.
used MAN crane trucks for sale
---
MAN fire trucks
We have fire trucks for sale in various types, sizes, brands and models. They are used for various purposes. In the first instance, one can think of turning out to extinguish a fire such as: a forest fire, heather fire, house fire, company fire. However, a second-hand fire engine is also often used in emergencies in traffic or an industrial estate. At TopTrucks you will find a wide range of old fire trucks for sale.
used MAN fire trucks for sale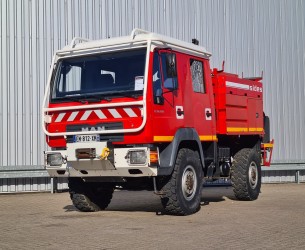 MAN LE 10.220
4x4 - 2.000 ltr watertank -Feuerwehr, Fire brigade - Expeditie, Camper
€ 57.500,00

excl. VAT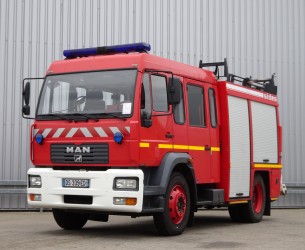 MAN L75 14.280
Doppelcabine - 3.000 ltr watertank - Feuerwehr, Fire brigade
€ 32.500,00

excl. VAT
---