Volvo
Currently 2 in stock
Volvo tippers
Tipper trucks are used to easily unload bulk loads on the construction site. Tippers are equipped with a hydraulic piston / cylinder that tilts the body and unloads the load via the rear or side hatch. Tipper bodies are available in different variants such as the rear tipper and 3-way tipper. Time-saving and reliable, especially in construction and the agricultural sector. Think of sand, grain, salt, waste and animal feed. Well-known brands are Hyva, Ruizeveld, Meiller. Tipper trucks are often robust trucks that have several driven axles. This gives them good traction, grip in often loose surfaces and a high loading capacity.
used Volvo tippers for sale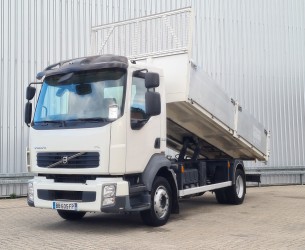 Volvo FL 240
Kipper, Tipper, Benne - Manuel - BB
€ 24.750,00

excl. VAT
---
Volvo trucks
At TOPTRUCKS you will find (young) used tractor units (also called truck or tractor) from brands such as DAF, Scania, Volvo, Mercedes-Benz, MAN, Iveco and Renault. Tractors are trucks with a cabin and a fifth wheel, intended to pull a trailer. In addition to the brand, there are several other things to consider when purchasing a tractor. Important things are: Cabin type, sleeper cab, high cabin, but also: configuration, power, emission class / Euro standard and transmission (gearbox type and gear ratio).
used Volvo trucks for sale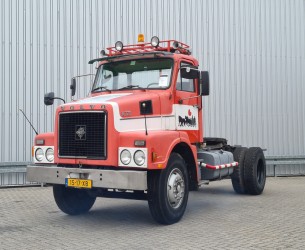 Volvo N720
Oldtimer, Full Steel suspension
€ 14.500,00

excl. VAT
---